The celebration of Rajyotsav started in Raipur on 1st November. The tribal dance festival has also started with this celebration which lasts for three days. Chief Minister Bhupesh Baghel and Vidhansabha Speaker Dr. Charandas Mahant started the festival by playing the drums after singing the national anthem Arpa Pari. The Chief Minister and the Speaker of the Legislative Assembly danced to the beat of Mandar. During this, Culture Minister Amarjit Bhagat presented the symbol of the tribal group to CM Bhupesh Baghel.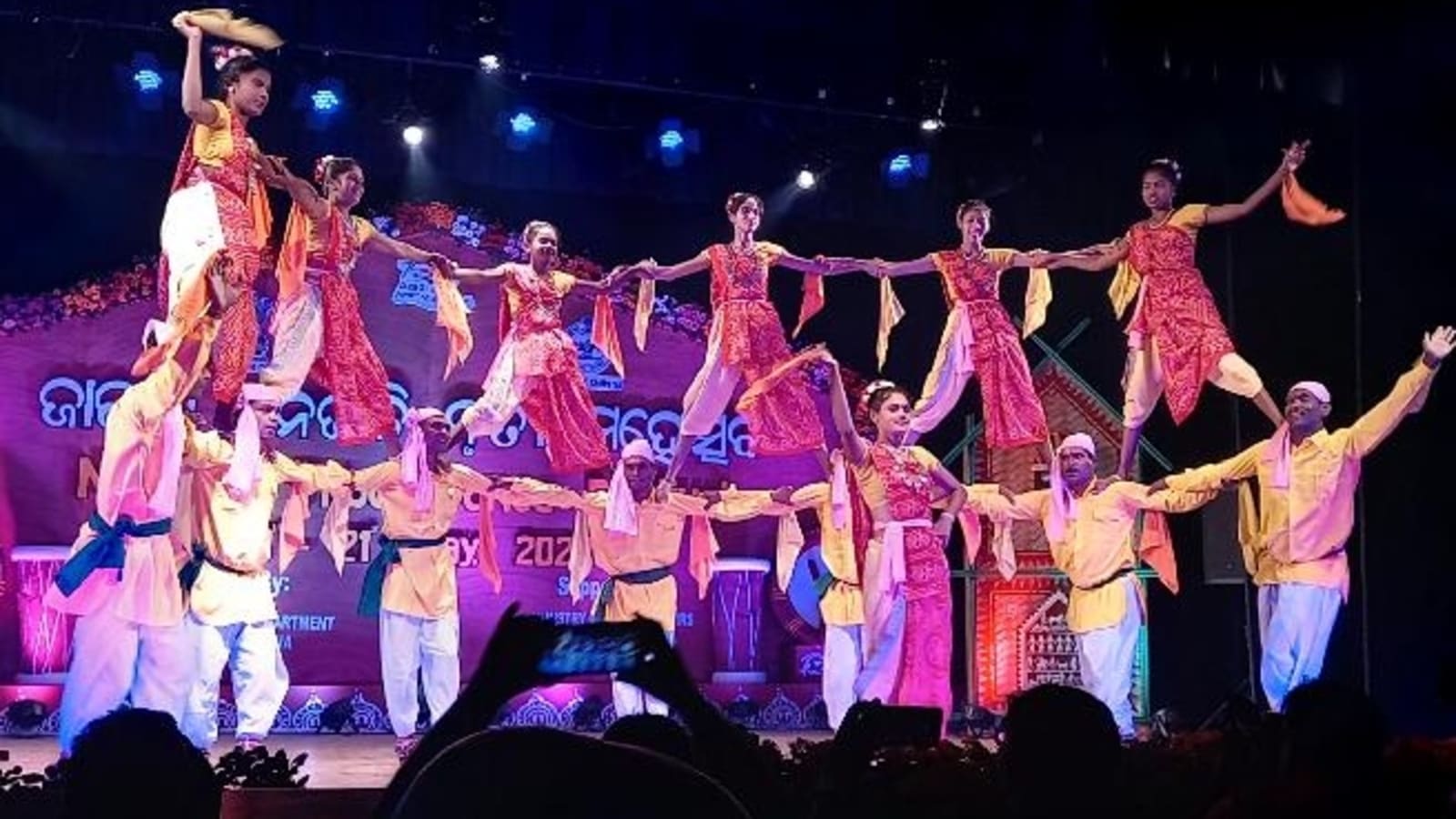 More than 1500 artists from India and abroad are participating in Chhattisgarh Rajyotsav festival which started at the Science College ground. Tribal cultures from all over the world descended on one platform. The dance groups threaded the garland of unity in diversity with collective steps.
The colors of ancient civilization and culture got mixed. The cultural program began with a march past and a parade by the dance troupes. Folk artists from Egypt walked the ramp to the tunes of the song Saare Jahan Se Accha. After this, teams from Indonesia, Maldives, and Mozambique enthralled the people.
Togolese performers join the parade with their national flag accompanied by the traditional musical instrument Zest. Dressed in green, yellow, and red colored outfits, as well as wearing traditional crowns, the artists performed. The presentation of the Indian troupes started after the foreign dance troupes. All the states mesmerized the audience by giving their presentation one by one.
Chhattisgarh was formed in 2000:
Chhattisgarh was formed on 1 November 2000. The first use of 'Chhattisgarh' in the official document was in 1795. There is no consensus among historians regarding the etymology of the word Chhattisgarh. Some historians believe that Chhattisgarh was officially divided into 36 strongholds during the Kalchuri period, these strongholds were an official unit and not forts or forts. The name Chhattisgarh was derived based on these '36 strongholds'. That is why Rajyotsav is celebrated on the day Chhattisgarh was formed. Many cultural programs are organized on this day.