A delightful play on the life and times of the First Lady of Indian cinema, Devika Rani, was performed at the Deendayal Auditorium in Raipur.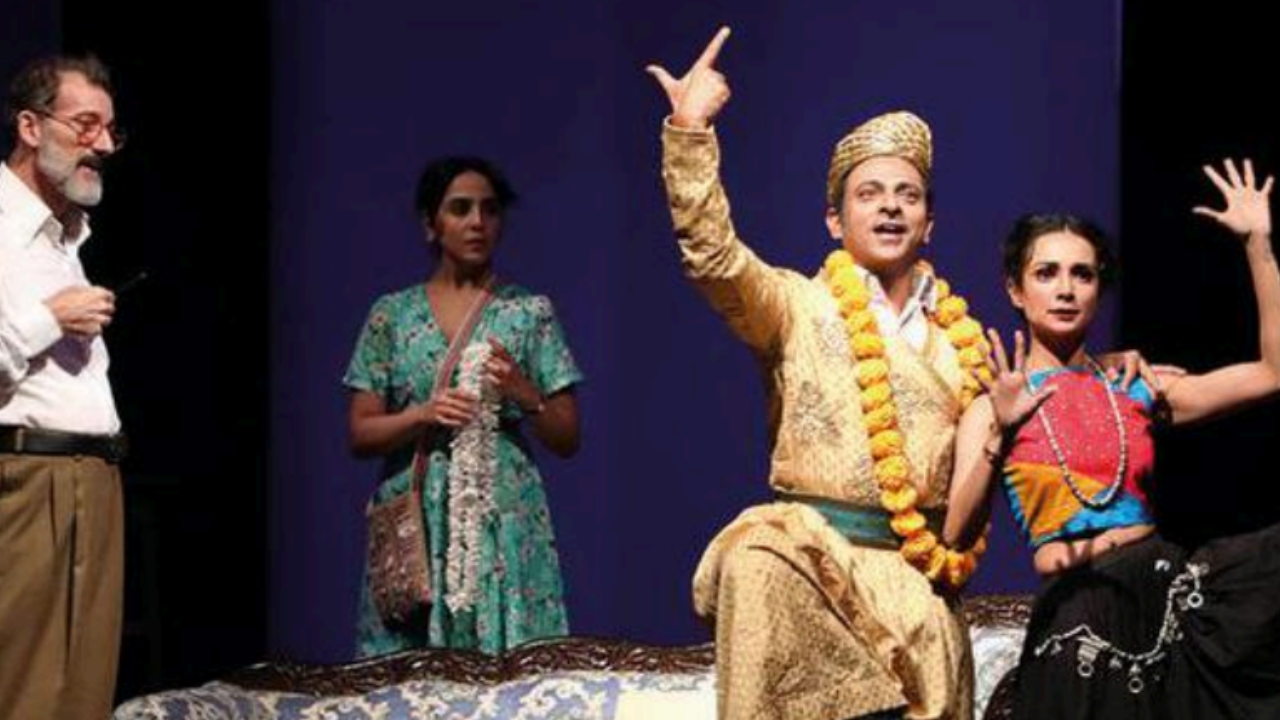 The play brilliantly showed the life struggle of Devika Rani. She was the first woman to produce a film in the Mumbai film industry. It was told in the drama that she was awarded the title of Goddess of the Silver Screen. She established Bombay Talkies and produced many films. Many incidents of her life were presented through drama.
Kishwar Desai has written the play. This theatre event was organised by the Prabha Khaitan Foundation through a collaboration between Ehsaas Women of Raipur and Oorja Raipur.
The entire play is based on the life of Devika Rani. It focuses on the personal and professional life of yesteryears star at a time when the country and the world to an extent were in the grips of societal evils and pressures like patriarchy and unabashed male ego. The play was directed by Lillete Dubey.
The play stars Ira Dubey as Devika Rani, Jay Sengupta as Devika's husband Himanshu Rai, Pranav Sachdeva as Ashok Kumar along with other popular actors like Rishi Khurana, Nandita Dubey, Akanksha Kadre, Jignesh Katariya in supporting roles. Introduced his acting as an artist.
Left India at the age of nine
It is shown in the play that Devika Rani is the niece of Rabindranath Tagore. She left India at the age of nine. Her education was initiated in England. She was interested in acting since childhood. Devika Rani was a courageous woman. She had a firm attitude toward his goal. Through her unique art, she managed to make her mark. She was called Dhabhartiya Garbodh.
It isn't every day that an event of this magnitude happens in the city and it was a pleasure to watch the life of Devika Rani unfold in the comfort of the Deendayal Auditorium marshaled so precisely by Oorja Raipur and Ehsaas Women of Raipur and the Prabha Khaitan Foundation.