Three-day photo exhibition from August 9, a glimpse of the diverse and wonderful culture of tribals
A three-day photo exhibition focused on the diverse and unique culture of the tribal community of Chhattisgarh. It is being organized by the Department of Culture, Government of Chhattisgarh. At the Kalavithika Mahant Ghasidas Museum. The event will take place from 9 to 11 August. The photo exhibition will start on August 9 at 3 pm.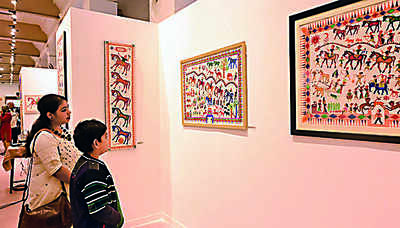 The program was inaugurated by television artist Mr. Sudhanshu Pandey, Special Advisor to Chief Minister Mr. Pradeep Sharma, Advisor to Chhattisgarh Government Mr. Gaurav Dwivedi, Director Culture Mr. Vivek Acharya, MD CSPDCL Mrs. Ujjwala Baghel, Retired D.G..M. CSPDCL will be done by Shri Harish Baghel.
The main objective of the program is to spread information about the tribal life of Chhattisgarh to the masses. Along with this, cooperation has to be given in preserving the culture of the tribals in their original form.
In this special event, the famous photographers of the city, who have been doing the work of continuous photography in various tribal areas of Chhattisgarh for the last several years, are informing the general public about their lifestyle through their photographs. Whose photos will be displayed in this exhibition?
Raipur's photographers Mr. Dipendra Diwan, Mr. Akhilesh Bharos, and his team members are cooperating in this program mainly through their photographs.