CBSE organizes sports events at Cluster/Zonal and National levels for its independent category of schools every year in various age groups for girls and boys separately. The Board invites proposals from its affiliated schools to host these events and for applying to participate through an online portal.
This year, Krishna Public School Sarona Raipur inaugurated CBSE Far East Zone Roller Skating Competition on the 200 m Bend Track Skating Ground for three days 2nd, 3rd, and 4th December. Participants from Chhattisgarh, Odisha, West Bengal, Assam, Sikkim, Manipur, Tripura, etc. are participating in this competition.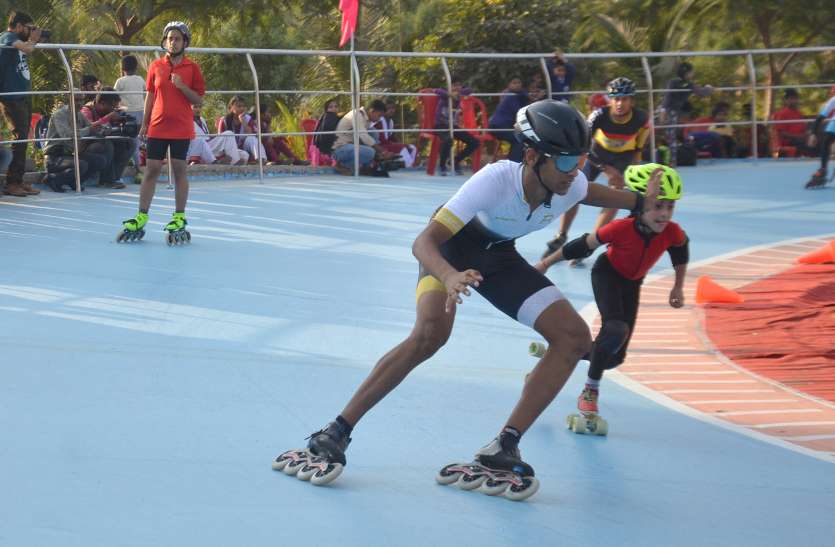 On this occasion Dr. Rakesh Mishra, Director KPS Sarona welcomed the honored chief guest Dr. Rashmi, Ashish Singh Thakur, Parliamentary Secretary, and MLA Takhatpur. Inaugurated the ceremony by lighting the lamp in front of the picture of Goddess Saraswati. While Kishor Bhandari, Seema Jindal, Dr. Archana Mishra Principal KPS Sarona Raipur, Aparna Tripathi, Academic Director KPS Sarona, etc were present. The chief guest extended best wishes to all the participants and their parents who had traveled long distances to witness and win this grand event. On the first day of the competition, 500 meters qualification race of Incline Quad was conducted for both boys and girls in 8, 10, 12-, 14-, 16- and 18-year age groups. The semi-finals and final will be held over the next two days.
Top Skating institutes in Raipur, Chhattisgarh:
Sports Mania, Shankar Nagar Raipur
Dhiraj Awadhiya, Purani Basti Raipur
Raipur Roller Skating Association, Police Line, Main Road, Raipur Ho, Raipur
Decathlon Roller Skating Club
Benefits of Roller Skating:
Roller-skating is a great way for families to spend quality time together.
Roller-skating is a great way to improve heart health, strengthen muscles, and burn calories.
Roller skating helps you master new skills and push yourself to new speeds.
Studies show that regular physical activity relieves stress, refocuses your mind, helps kids learn more effectively, and can even improve your mood.