Chhattisgarh's tribal girl Ritika was selected for the NASA project, father owns a cycle repair shop
There is a wave of happiness in Ritika's family on being selected for the NASA project.
Ritika Dhruv, a tribal girl from Chhattisgarh, has got a chance to be a part of NASA's project. Class 11 student Ritika made a presentation on the topic "Discovery of Sound from Black Holes in the Vacuum of Space". Scientists from All India Institute of Technology Bombay and Satish Dhawan Space Center, Andhra Pradesh have been impressed by Ritika's presentation.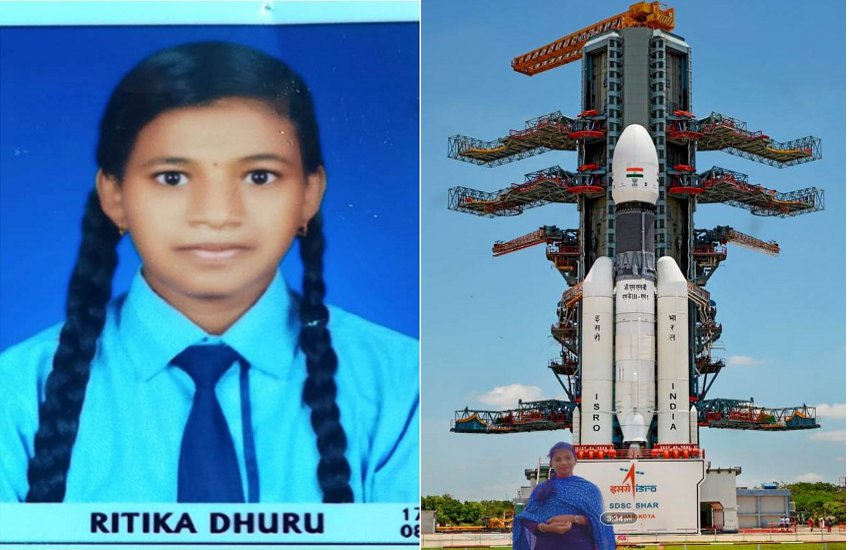 The project
The NASA project for which Ritika has been selected as part of the partnership under ISRO's International Astronomical Exploration Cooperation Program. The society for Space Education Research and Development has asked to encourage students through an asteroid search campaign. 6 school students from across the country have been selected for the project.
Ritika Dhruv is a class 11 student of Swami Atmanand Government English Medium School, Nayapara, Mahasamund district, Chhattisgarh. Ritika and her family and friends are very happy about being selected for the NASA project. Chief Minister Bhupesh Baghel and Education Minister have also congratulated him for his success. Ritika's father runs a cycle repair shop in Nayapara.
More about Ritika
When Ritika was in class 8, she participated in a space quiz competition for the first time, and ever since then she has been involved in science-related activities. When applications were invited for the NASA project, Ritika also applied. After this, he gave presentations at many levels. First participated in a competition in Bilaspur and then presented her project at IIT Bhilai.
After this Ritika was called for training at the Sriharikota Center of ISRO. Apart from Ritika, 6 other children have also been selected for this project. These include Vora Vighnesh and Vempati Shriyer from Andhra Pradesh, Olivia John from Kerala, K.K. Pranitha, and Shreyas Singh are included. These children will be given training till October 6 at the Sriharikota center. After this, he will participate in the asteroid training camp at ISRO in November.